Online Training Course Focused on Grip
Have you ever thought of how you grip your gun, how to build your natural point of aim, and increase your accuracy of follow up shots?  This is a very concise and focused course that drills down into details of the very core fundamental, on the grip on the pistol.

Each video is between 1 - 2 minutes with highly focused learning points.  This is not a course telling you,that you have to do this or that. Instead this course is formed from observing thousands of shooters and hundreds of instructors and takes an objective-based approach to give this core fundamental attention.
Already have an account?
Enter in your email and password.
Always remember to train safely. Adapting the live fire training rules will ensure we can maintain a 100% safety record when training with the SIRT.
All guns are always loaded.  Treat the SIRT like a live fire gun.  Don't point it at other people unless you are following strict Force on Force Safety Protocol.
Never let the muzzle cover anything you are not willing to destroy.  Always have awareness where you are pointing the SIRT.
Keep your finger off the trigger until your sights are on the target.  This is one of the best safety training you can do with your SIRT.  Be sure the trigger is off the trigger until ready to shoot.
Be sure of your target and what is beyond it.  Have a good ballistic backstop when training.  So just in case somehow a live fire gun got in your training space, a discharged bullet will be caught in the target area where you are training.
Sample Video of Grip Course
Below is a sample video (video #10) of the 17 videos in the Grip Course.  Hey, its free!  What do you have to lose.  We love making training content!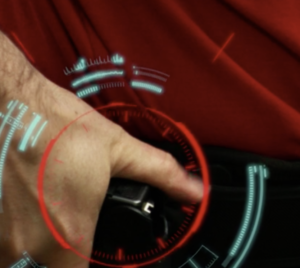 Already have an account?
Enter in your email and password.
Training Information
Introduction: 01 of 17 Video Time: :56s This video goes over the objectives and methodology of this course.
Sign in to see the entire free course and log your progress.