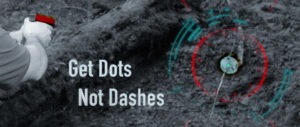 Welcome Instructors
If you already use the SIRT, sign in and we will give you all the latest information on training.  If you are new to the SIRT, feel free to explore how 1000s of instructors use the SIRT in the classroom, on the range and getting students to return to a second class.
If you want to learn more feel free to take our free NLT Affiliate Instructor for NRA Basic Pistol

  online course.
NRA Instructors, sign up for special benefits.
NLT is a firearm trainer support company.  1000s of instructors use the SIRT off and on the range to improve their class.  We have special pricing and programs for NRA instructors.  Even if you don't teach the NRA Basic Pistol curriculum, you still qualify for our offers.
We value your privacy and would never spam you