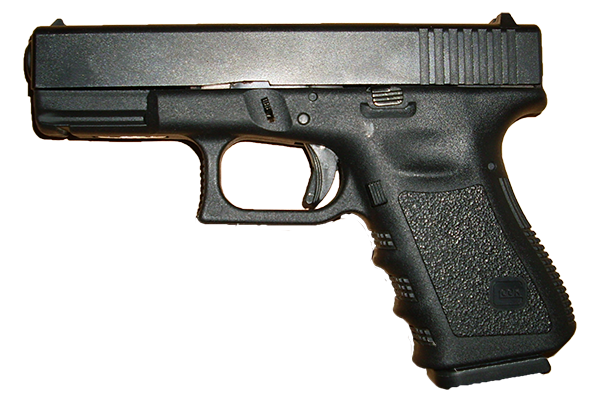 NextLevel Training, creator of the SIRT, is giving away a Glock! On December 23rd, 2016 we will be randomly picking and announcing the winner. We will need your name and email address in order to contact you if you win.
By entering, you agree to be added to our email list. We make sure to only send great training content and won't sell your information. This contest closes on December 22nd, 2016 at midnight. One entry per person. You must be 21 years old and legally* allowed to own a gun to enter.
This contest is now closed. Thank you to all who entered. Keep an eye out on our website for future giveaways!
Scroll down for a limited-time offer!
Get Fully Kitted: 
Don't let your training slack because you lack the tools
Bad weather is no longer an excuse to cut back on your training. With our revolutionary SIRT you can train in your environment, whether it be out on the range or in the comfort of your own home.
We would like to extend a special offer so you can hit the ground running.
Adjustable Trigger Weight
Accurately Weighted
Functional Features of the Smith & Wesson M&P**
Adjustable Trigger Weight
Accurately Weighted
Functional Features of a Glock 17/22**
*Transfer of the prize shall be conducted through a federally licensed Federal Firearms License (FFL) dealer. All firearms transfers will be conducted in strict compliance with all applicable federal, state and local laws. By entering this sweepstakes you acknowledge that you are not legally prohibited from owning or taking possession of firearms.
**Not officially affiliated with Glock Inc. or Smith & Wesson
Offer expires 12/23/16